Ok, here we are crocheting all day 24/7. Blankets, beanies, gloves, socks and what not. Suddenly one day you realise that you have lost your Crojo. Yes, now you don't know what to do about it. You don't feel like touching the hook and the yarn for reasons unknown. So here we tell you how to restore your lost crochet mojo. This is something personal and everyone has a different level of it altogether. Some like doing some small casual projects and some are like totally not touching the yarn. These things depend from person to person and we suggest things that can be very subjective 🙂 So let us start.
How to Restore Your Crochet Mojo
Take a break: Taking a break would be a very good idea. This will clear your mind and give you time to spend with your family, do household chores etc. Change your routine for some days. It is likely that you are bored of doing one thing all the time. Take up some other creative hobby. You can also choose reading, cooking baking, gardening. Your brain needs rest from crochet.
Watch Youtube Videos: Watch Youtube videos related to your hobbies, cleaning, organising. Watching crochet videos can also be helpful. Learning new tips and tricks will always be a benefit. In other words, engage yourself to some visual creativity. This will help to open up your mind to new ideas 🙂 We are sure there must be some videos too on how to restore your crochet mojo 🙂
Take part in Crochet-A-Longs: If you have good crochet skills you can participate in Crochet-A-Longs. Yes, here you do crochet, but the major difference is your mind will be sane. When you crochet on your own, you take time, get frustrated only to search the perfect pattern, perfect yarn and the time to crochet. In CALs you are instructed to buy certain quality, quantity and even colours sometimes. Hooks are suggested and steps are given at particular intervals. Here, you will understand time management and will crochet regularly.
Small Projects: If you get bored due to bigger or heavier project. Start doing one Granny Square every day. Later you can join all and make a blanket. In other words, do projects which require less time and attention. This will relax your mind for some time at least. Later when you think you have your Crochet Mojo back you can have your regular projects as well as the little projects side by side.
Clean/ Sell/ Donate: We all have a lot of Yarn Stash. Sometimes decluttering becomes a very important part when it comes to cleaning and organising. Now, if you do not want to crochet at all, go have a look at your stash. Pick the ones you like and sell or donate the ones which you think you will never use. This will benefit other crocheters and knitters as well and you will have a clear idea of what you have and should use. This is one of the best tips on how to restore your crochet mojo 🙂
Storage/Organisation: Organising your stash is very important. If you can see what yarn you have, you will at least go ahead and think about using it. You will search patterns for those yarns and start using them. You can organise them as per colour, size or type of yarn. Organising will also be a fun thing to do with your kids or partner. This is one of the best tips on how to restore your crochet mojo 🙂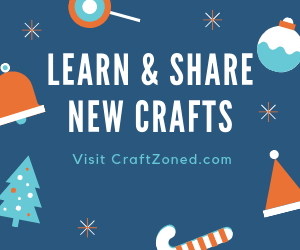 Searching and Completing WIPs: We all have at least 10 of them, lying somewhere in the corner of the house. Forgotten and lonely. Search your WIPs and complete them. This will give you a satisfaction that you completed a long pending task. Now they will become Finished Projects 🙂
Shopping: Now many of you will think Cleaning, selling and donating is already done now why shopping. We already told you it is very subjective. Many of you can lift your moods and find your crojo back just at the sight of new soft yarn, lovely colours or discounts going on in the stores, Of course, do not buy too much, but you can always pamper yourself sometimes by buying some new yarn, hooks, Pom Pom makers etc. Buying something new will always make you want to try it 🙂
Social Media: Some of you always say that you keep scrolling and looking at lovely projects and waste your crocheting time.:D Some also say they get inspired to make new stuff. Whatever may be the case by seeing new projects you always tend to appreciate it, try it, search the pattern and this is the thing that will help you slowly but surely to get you crochet mojo back 🙂 Apps like Facebook, Pinterest, Instagram, Twitter will have some awesome colourful projects which will definitely cheer you up and make you lift your crochet hook again 🙂
So these were some tips on how to restore your Crojo back. Hope you loved reading the new post. Losing a Crojo is not a big deal if you cater to it on time and do things that help to restore it 🙂 Please share with us in the comments below if any other technique or activity helped you to restore your crochet mojo. We would love to hear from you 🙂
Like Our Posts???
For more such articles sign up today to be the first one to read them 🙂 We also have lots of crochet patterns where you get many free patterns of a particular thing under one umbrella. Also, we write simple beginner patterns with photo-tutorials.
Do you want to have any other lists of free patterns?? Do write to us for the same. You can visit us at our Facebook page and Instagram account where we share our crochet creations. You can also check out our Pinterest account.
LOVE WHAT WE ARE DOING? SUPPORT OUR EFFORTS AND KEEP US ENERGIZED
Buy us a Coffee
CONNECT WITH HOOKEDGOODIES ON SOCIAL MEDIA
Reader Interactions