We crocheters love all our Crochet accessories, be it a yarn needle, needle threader, stitch markers and also the stitch counter. If we love all these it is so so obvious that we love our crochet hooks more than anything else (in this world maybe 🙂 ) So today we will see what kind of hooks we all love to use, and what are the different brands that sell these lovelies.
Different Brands of Crochet Hooks
Knitpro: This is the brand we are using since ages, (from 6 years to be precise) and we haven't looked at any other brands so yes we are a bit biased and would say that these are the best hooks one can use and they are ergonomic. They come in lovely colours. You can make different coloured customized stitch markers to remember which hook was used in which product.
Susan Bates: Though they do not come with a grip handle fans just love these hooks. The famous in line head helps reduce wrist motion for fatigue free crocheting and helps you maintain a more consistent gauge. Also, each Crochet Hook undergoes a special anodizing process. It has strength, durability and smooth finish. Most people love these, you might like them too, try and let us know.
Clover: These are the hooks with the crochet grip handle also available in different colours. Susan Bates and Clover Amour are equally good but the only difference is that Clover Crochet Hooks come with a grip which definitely gives more comfort to your hands and do not strain them.
Boye: Boye is one other brand that is very well known among crocheters. Founded in 1906, Boye Needle Company was the first American manufacturer of crochet hooks and knitting needles. They feature optimally smooth throats and rounded heads. They are very friendly to use.
Tulip: Tulip hooks also come with a grip. The biggest advantage of the hook is the elastomeric comfort grip. It is made from durable superior quality aluminum with a polished finish that does not flake or chip. Handle's length and depth of the hook itself make stitching easier. The grips are comfortable and smoother than other brands
Pony: Once again this brand also sells Ergonomic Crochet Hooks. The soft grip of the ergonomic handles helps you crochet comfortably for hours. These also come in different colours so you can remember the colour used for the projects and not the hook size.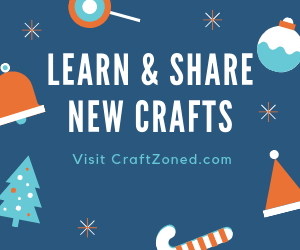 So these are the best Crochet Hooks you will get
You can also checkout our other crochet patterns
So these are the different brands of crochet hooks that we know about, did we miss any. Do you use any other brand you love and you want to share with others. Let us know in the comments below. You ca also checout our Facebook page and give a follow on our Instagram account. Further, you can also check our Pinterest account, and also give us a follow there, since we update our other products and patterns there as well.
Check our other collated free patterns as well 🙂
Note: We do not advertise for any of these brands, It is only a list of different brands.
LOVE WHAT WE ARE DOING? SUPPORT OUR EFFORTS AND KEEP US ENERGIZED
Buy us a Coffee