Christmas is approaching fast and we Crocheters are the busiest ones making all the gifts for family, friends, our kid's teachers and the lovely drivers that drive our kids to the schools 🙂 So this year why not try a little bit of flavour. We bring to you some awesome Free Crochet Peppermint Christmas patterns. So make these lovely goodies this season and bring a smile to the lovely faces. We have some Ornaments, Scarfs, Beanies and some cool Home Decor Ideas.
For more Crochet Christmas Goodies see the links below this article.
Crochet Peppermint Christmas Ornaments
Crochet Pepperminty Christmas Goodies to Keep You Warm
Crochet Pepperminty Christmas Home Decor Goodies
Crochet Pepperminty Christmas Goodies for Kitchen
Peppermint Coffeemaker Cozy by Amy Yarbrough made using a sport weight yarns and a 4.00mm crochet hook. Make this little something for your kitchen this Christmas.
Peppermint Scrubby by Sharon Mann made using Red Heart Scrubby and a 4.00mm crochet hook. The pattern is very simple and easy to follow.
Peppermint Kitchen Set by Priscilla Hewitt using a worsted weight yarn and a 4.00mm crochet hook. Add some flavour to your kitchen this Christmas.
Other Crochet Pepperminty Christmas Goodies
Peppermint Handbag and Wine Carrier by Gwen Higgins made using a Worsted weight yarn and a 6.00mm crochet hook. The pattern is available as a Free Ravelry Download. These look so cute and adorable 🙂
Peppermint Pom Pom Headband by Elisabeth Spivey made using Aran weight yarn and a 6.5mm crochet hook. It is a cute pattern for your little one and we are sure they will love it.
So these are some awesome designs you can try this year. Make this Christmas Special by making at least one of these 🙂 Do let us know if you try any of these. Also, the Designers will be very happy to hear from you 🙂
Want to try some other Christmas Goodies???
Christmas Themed Cup and Mug Cozy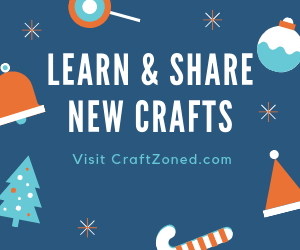 Candy Cane Christmas Ornaments
Christmas Wine Bag and Wine Cozy
Crochet Christmas Stocking Patterns
Christmas Banner/ Bunting/ Garland
Like Our Posts???
For more such articles sign up today to be the first one to read them 🙂 We also have lots of crochet patterns where you get many free patterns of a particular thing under one umbrella. Also, we write simple beginner patterns with photo-tutorials.
Do you want to have any other lists of free patterns?? Do write to us for the same. You can visit us at our Facebook page and Instagram account where we share our crochet creations. You can also check out our Pinterest account.
LOVE WHAT WE ARE DOING? SUPPORT OUR EFFORTS AND KEEP US ENERGIZED
Buy us a Coffee
CONNECT WITH HOOKEDGOODIES ON SOCIAL MEDIA
Reader Interactions