We are back with some awesome patterns for you guys (with some Valentine's Day Goodies) after what seems like ages to us. Had a little break from blogging for structuring our website, Crochet articles, WIPs and other crochet plans for future. We are happy to let you know that we have planned some awesome articles just for you. Today we will be giving you some patterns for Valentines Day.
Yayyy so much fun right??? Such a beautiful day. Though we believe there should not be only one day to show love to your near and dear ones. Spreading love to everyone around you should be on your To-Do list always. Be it your mom, dad, sister, brother, children, friends or the love of your life; Love should always be in the air.
So here we are with some awesome Cup Cozy and Mug Cozy patterns from all the lovely makers and crocheters all around the world; for you to crochet and give it to your dear one. Let us have a look.
Free Easy Crochet Patterns for Valentine's Day Cup & Mug Cozies.
Free Easy Crochet Patterns for Valentine's Day Cup Cozy
Free Easy Crochet Patterns for Valentine's Day Mug Cozy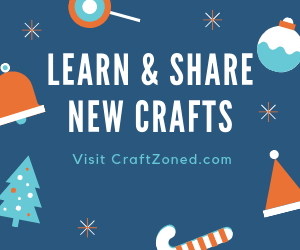 Want to try some other Valentine Goodies???
Crochet Envelope for Valentine's Day
Like Our Crochet Posts???
For more such articles sign up today to be the first one to read them 🙂 We also have lots of crochet patterns where you get many free patterns of a particular thing under one umbrella. Also, we write simple beginner patterns with photo-tutorials.
Do you want to have any other lists of free patterns?? Do write to us for the same. You can visit us at our Facebook page and Instagram account where we share our crochet creations. You can also check out our Pinterest account.
LOVE WHAT WE ARE DOING? SUPPORT OUR EFFORTS AND KEEP US ENERGIZED
Buy us a Coffee
CONNECT WITH HOOKEDGOODIES ON SOCIAL MEDIA
Reader Interactions